Quality production
at every step.
Suminter is thoroughly involved in all the cogs that make up the operational machine. From training the farmers to growing the produce to processing and packaging the goods, we have the best people and practices in place which make the Suminter the success it has been.
We employ a widespread system to source all organic & natural produce; we are directly working with over 20,000 marginal farmers in 9 Indian states, across 1,10,000 acres of certified agriculture land. We scour the Indian peninsula to explore tribal belts that grow organic & natural products, and then conduct rigorous research across the board. This includes due diligence to identify individual farmers and farmer groups that traditionally grow organic & natural products. We work with the farmers at every step, guiding them on general farming practices, training them on Good Environmental Practices (GEP) and building capacity. The results are 100% organic & natural produce, along with an increase in the farmers' yields.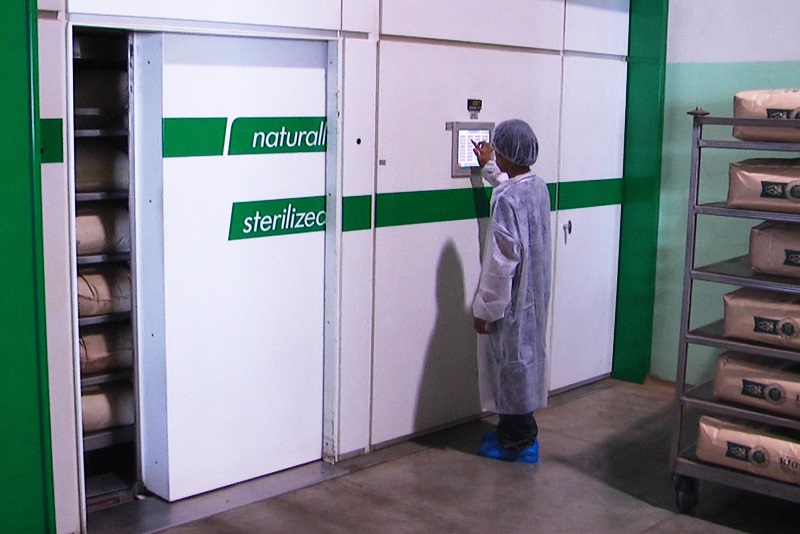 We process all goods at our manufacturing unit, Bergwerff Organic India, in the Special Economic Zone (SEZ) Indore. This facility, spread across 15,000 square meters, boasts state-of-the-art machinery like Eco2 Natural Fumigation Systems and Imtech-Steri steam sterilization unit. Advanced machines and processes go hand-in-hand, so Suminter implemented the highly sought after HACCP and BRC 'A' systems into its facility. The outcome? High-quality, specialized organic & natural food processing at every step.
Our commitment to quality is backed by substantial investments in high-tech testing equipment and trained quality assurance professionals. Our fully-fledged QA team operates a dedicated in-house laboratory to guarantee food safety. Guided by HACCP and BRC principles, they test for all physical, microbial and chemical parameters. They don't stop there – to support in-house testing, Suminter conducts tests at world-renowned laboratories.